About Us: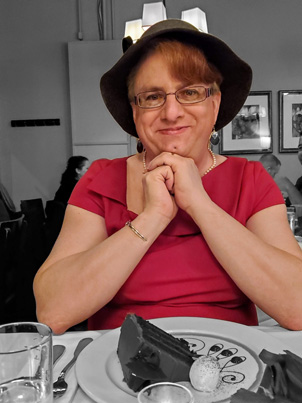 I have clients throughout the western US with projects that have ranged throughout at l;east 12 states including Texas, Oregon, Washington, California and Wisconsin. These projects include architectural design work, construction document drafting and project management for buildings ranging from custom homes to elderly care facilities. In addition there are ongoing offices, live / work facilities, and elder care facilities for which I regularly create renderings for various clients.
I am not a licensed architect, however with nearly 25 years of architectural experience I can meet the needs of most projects. I am often asked why I do not have a license. As it stands, I have passed many of the tests for my architectural license for the State of California, and am grandfathered in should I ever desire to pursue a license. However, given the needs of my clients, and my current desired skills of drafting, rendering, digital photo manipulation, gaphic design, web design, tutoring, etc., I have not seen to finalizing the testing proccess. Most typical homes do not require an architect to design and draw them. I will typically work with an engineer on a project to generate structural drawings and they stamp and sign the drawings as needed. On larger projects I will work with an architect who will sign off on a set of drawings that I produce.
In addition I have won awards for my Photoshop abilites including two times first place winner Focal Point Photoshop Challenge, recieved an honorable mention for my designs, one of the houses I did the project management on and all drafting on was best new home of the year for Healdsburg. I've been the Job Captian on a teen center which won a design merit award from the AIA and I've been published numerous times now in CADalyst for my insights into AutoCAD programing and had an article written on my Architectural Illustration techniques for low cost, high quality and quickly generated images.
I try to give you the information you need to make the best choices for your office. We can help with everything from hardware system choices to software needs. I am well versed on setting up office standards, block libraries, custom menus and routinesand can come to your office, see what your levels of expertise are, what equipment is needed and show you how to improve your office productivity.
Please take a moment to view my resume for more detailed information or contact me directly to discuss your project.




Client Comments:


You're a miracle worker. I've very much enjoyed your innovative designs. Theresa Reed, Darklady Productions (graphic design)

Those look awesome! (and) I think it looks excellent. Chris Bowen, Mena Architects (renderings)

Wow, it just looks so good. Deborah Ruppert, Preservation Hall (web design)

Thank you so much for the effort... we will be in touch with you soon! David Mena, Mena Architects (renderings)

Thanks for doing a great job and from a distance. Bill Saltzman, Developer (rendering)

Thanks for your efforts - we will be calling you again. Steve O'Shay, GBJ Architects (renderings)

Thanks for your work. Roger Stalick, Developer (rendering)

Thanks, looks great! (and) Thanks for your help. Jim Waddle, WDPA Architects (renderings)

Your work is beautiful. Brian Wood, Developer (rendering)

Perfect!!! That's exactly what I was looking for! Thanks - I knew if anyone would have it (the answer), you would. Pamela Jensen, Drafter (training client)

I appreciate all of your help. Scott Atkinson, Wheeler Zamaroni (web design)







Partial client list:

Ken OConnor Design

John Picchi Architect